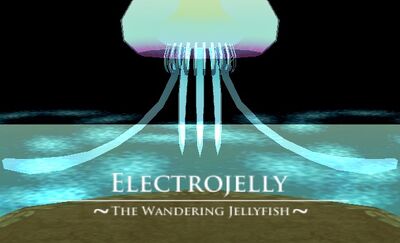 Description
The Wandering Jellyfish
Electrojelly is a boss in Recettear. It can only be damaged by striking its tentacles, spawns ropers and can perform lightning attacks. A stronger, pink version of it exists in later dungeons.
Appearances
Standard
Boss Behaviour
Strategy
Staying underneath the torso is a safe method of taking no hits if HPs are low. To cause damage, strike the tentacles after Electrojelly swings them.
Ad blocker interference detected!
Wikia is a free-to-use site that makes money from advertising. We have a modified experience for viewers using ad blockers

Wikia is not accessible if you've made further modifications. Remove the custom ad blocker rule(s) and the page will load as expected.